news - releases - reviews - ordering - contact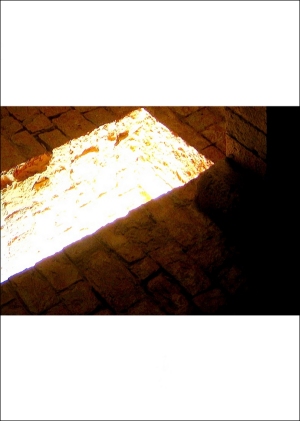 llns two
internal fusion
"tribute to hastia"
27 april 2009
full color printed cover in a slim transparent dvd-case & full printed CD
limited to 300 copies
artwork : delphine ancelle-b.
we are very proud to present our very first CD, the latest disc from INTERNAL FUSION.
active for almost twenty years, I.F. has only released a handful of productions: first two tapes on désaccord majeur's label, then "om vaira satta hum" a CD on staalplaat in 1996 marketed by the label as "a mix between lustmord, rapoon and muslimgauze". it was followed by a collaborative work with désaccord majeur (the tlon üqbar "la bola perdida" CD on staalplaat in 1999). a second CD was ready to be issued but for various reasons, it wasn't. it was eventually released later in two parts, first as a 3"cdr on taâlem in 2002 and a cdr (with two additional tracks) on Kokeshidisk in 2005.
after some years of silence, INTERNAL FUSION came back to life in 2008. "tribute to hastia" shows his evolution: gone are the ethnic/tribal influences and the comparisons with rapoon/muslimgauze, the latest compositions are still evolutive & captivating, yet darker & more minimal, perfect mix between minimal dark ambient & experimental... his strongest work ever!
tracklisting :
1. NoxTaNaHem

full track
2. Topo
3. Vahid

extract
4. OmniPilaNem
5. Hastia
6. Toöki